Limoncello Gioia Luisa 1000ml Now With FREE VILLA MASSA 50ML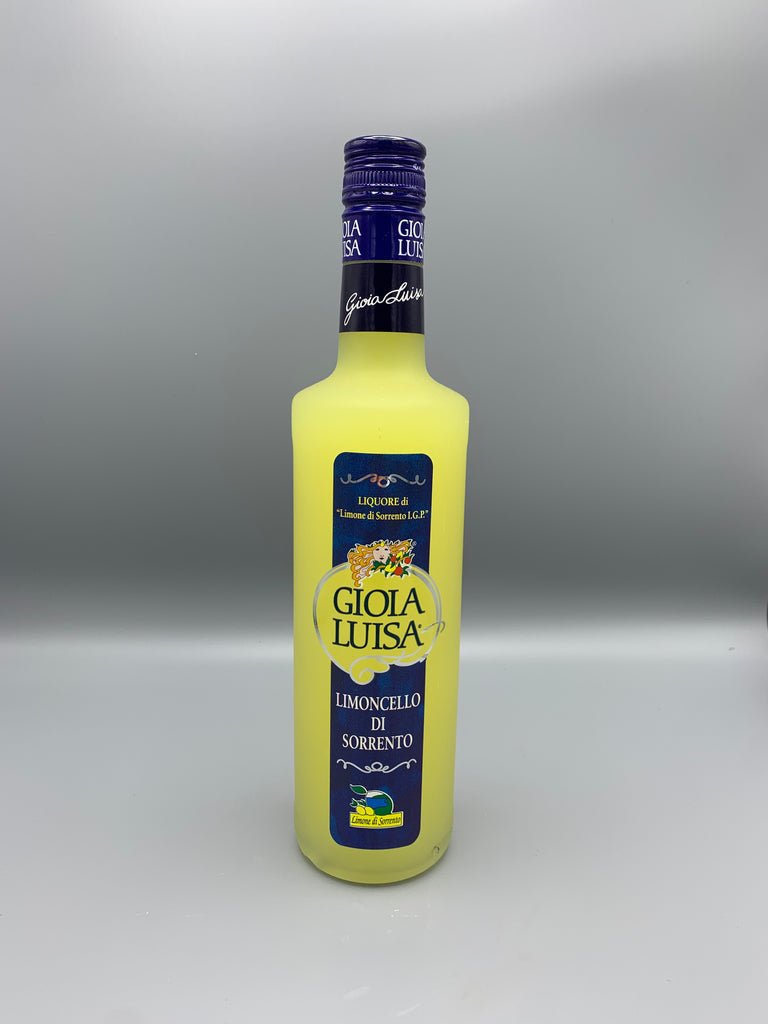 Limoncello Gioia Luisa 1000ml Now With FREE VILLA MASSA 50ML
Gioia Luisa Limoncello is one of Italy's best known brands and has a well-balanced sharpness/sweetness, with a wonderful refreshing aftertaste. Gioia Luisa is in the heart to Sorrento's peninsula. The particular micro climate produces the finest lemons which give Gioia Luisa Limoncello its unique taste and intense fragrance. Strict controls ensure the quality, using only lemons grown chemically free, in the IPG region and using traditional manufacturing methods.
Limoncello from Gioia Luisa

Made exclusively from Sorrento Lemons

1000ml

30% vol

FREE BOTTLE OF VILLA MASSA 50ML WITH EVERY ORDER THAT INCLUDES 1 LITRE BOTTLE!!
They say 'when life gives Italians lemons, they make Limoncello'.
In 1946, Felice and Laura Maresca formed a small family entity specializing in selling fresh and dried fruit.
Forty years later, their son, Francesco Saverio, recognized the value of his parents effort's and with his family by his side, took over the family business. Gioia Luisa SRL was formed. Francesco's aim was to make a simple and natural liqueur obtained from lemon peels infused in pure alcohol, LIMONCELLO di SORRENTO.
The exclusive Sorrentine Peninsula of Italy is home to the famous Gioia Luisa Orchards. The magic component of the flourishing vegetation in the region is the 'soil composition' cultivated by the explosion of Mt. Vesuvius hundreds of years ago. These unique soil qualities are not found in any other Italian location. They have sustained their 30 years of tradition in cultivating the finest fruits used to produce "The Cello" family of liqueurs. The region's unique climatic conditions and fertile soil composition combined with the proven family recipes has made Francesco's dream a reality.