Limoncello by Villa Massa 500ml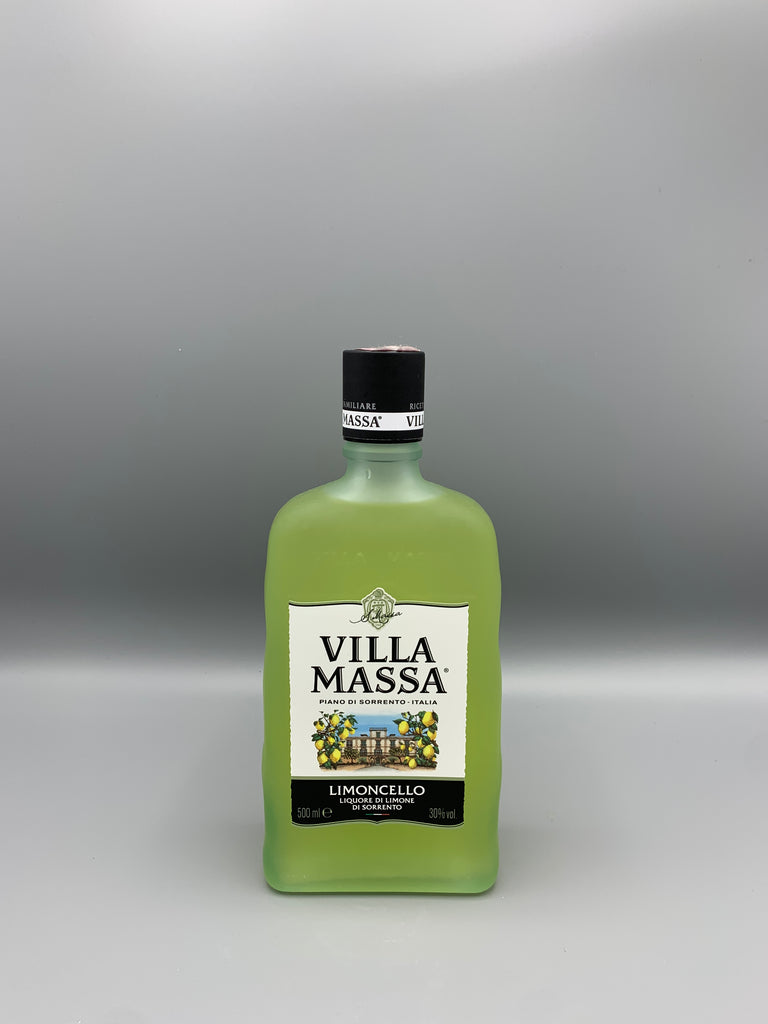 Limoncello by Villa Massa 500ml
Villa Massa is one of the oldest producers of Limoncello, which is made according to a family recipe which dates back to 1890. The sweetest of the Limoncello we stock it comes ina beautiful frosted bottle and makes the perfect unusual gift.
Sweet Limoncello

From Sorrento, family grown IPG lemons

30% Alcohol

500ml
The Massa family are the owners of the "Villa Massa ®" trademark and manage the production. The firm is run by Sergio Massa and his brother Stefano. Villa Massa are the national leaders in terms of price and volume among those companies which exclusively use fresh Sorrentine lemons - the only variety which is recognised in Europe by the term "Indicazione Geografica Protetta" (Protected Geographical Location), or (I.G.P.) and are based in Piano di Sorrento in the heart of the Sorrentine peninsula. The lemons themselves are cultivated partly in gardens owned by the company, all rigorously controlled and all within the Sorrentine peninsula. One of our bestselling Limoncello's is the traditional 500ml Villa Massa bottle, which makes an ideal gift, there is also a tiny 50ml Limoncello bottle which is small enough to be travel friendly! See links below. 30% volume.